The Gingerbread Gin Fizz is a delightful cocktail that perfectly captures the essence of the holiday season. Combining the festive flavors of your Christmas Gin with the spicy warmth of ginger beer, this cocktail is like a Christmas celebration in every sip. Its sparkling and effervescent nature makes it an excellent choice for holiday parties or as a cozy treat by the fireside. The gingerbread notes, coupled with the festive spices and gold glittery color of the Christmas Gin, create a visually stunning and deliciously memorable drink.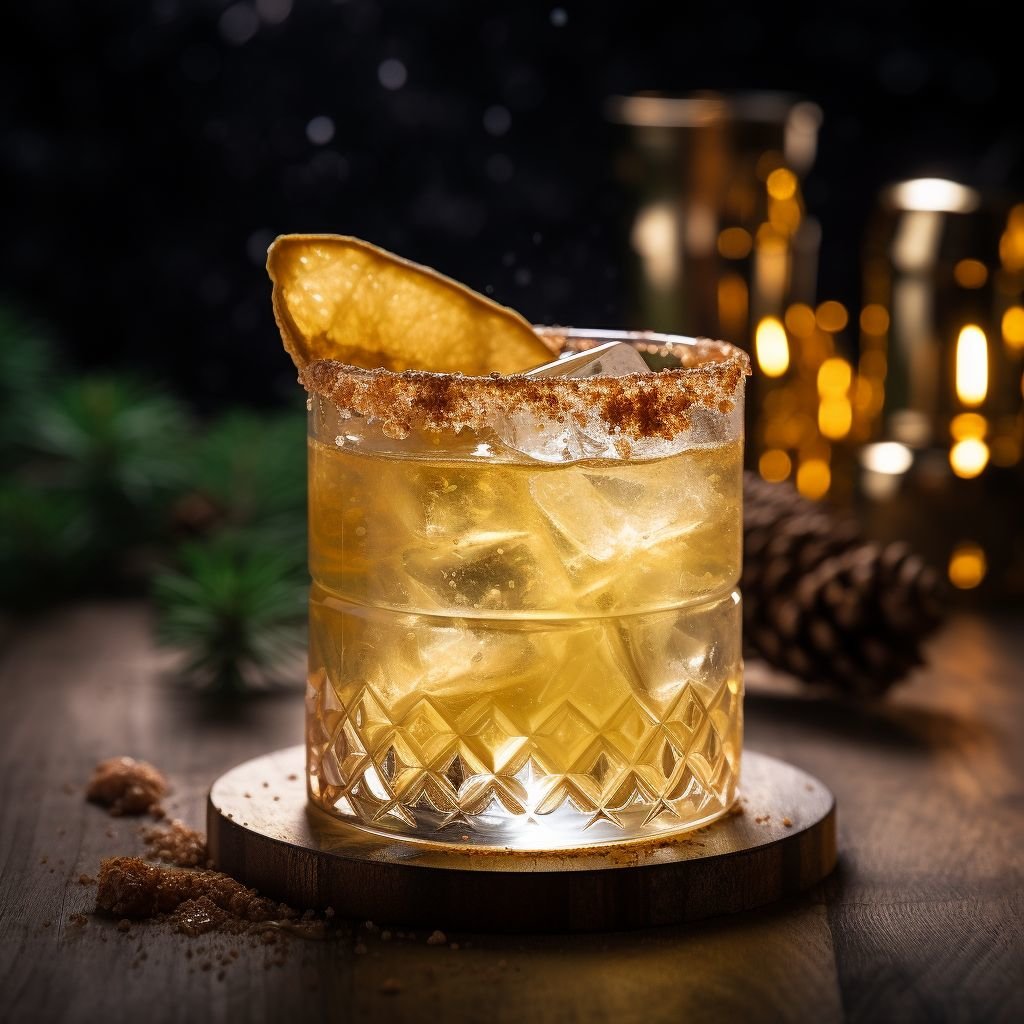 Photo as a muse: Your cocktail may look different.
Ingredients:
50 ml Christmas Gin

15 ml Lemon Juice (freshly squeezed)

15 ml Gingerbread Syrup (store-bought or homemade)
Ginger Beer


Ice


Lemon Wheel and Cinnamon Stick for garnish
Instructions:
Prepare Your Glass: Fill a highball glass with ice cubes to keep your cocktail chilled.

Combine Gin and Flavors: In the glass, pour 50 ml of Christmas Gin, 15 ml of freshly squeezed lemon juice, and 15 ml of gingerbread syrup.

Top with Ginger Beer: Gently top the mixture with ginger beer, filling up to the brim. This adds a fizzy and spicy dimension to your cocktail.

Stir Gently: Use a stirrer or a long spoon to mix the ingredients lightly, ensuring a delightful blend of Christmas Gin and gingerbread flavors.

Garnish: Garnish with a lemon wheel and a cinnamon stick to enhance the cocktail's visual appeal and aromatic experience.
Closing Note:
The Gingerbread Gin Fizz is more than just a cocktail; it's a festive celebration in a glass. As you enjoy this effervescent and spiced concoction, let the unique flavors of our Christmas Gin elevate your holiday spirit. It's the perfect way to toast to the joy and warmth of the season, bringing a touch of gingerbread magic to your holiday festivities. Cheers to a merry and bright holiday season filled with delightful moments and the sparkling cheer of a Gingerbread Gin Fizz!

Shop Gin
More Recipes