The Mountain Berry Holiday Cooler is a cheerful and inviting cocktail that brings a touch of mountain berry magic to your festive celebrations. Infused with our Mountain Berry Vodka, this drink elegantly combines the joyous flavors of the holiday season with a refreshing twist. It's the perfect addition to your Christmas festivities, offering a delightful blend of fruity sweetness and a sparkling sensation, reminiscent of a crisp winter day adorned with berries. This cocktail isn't just a festive drink; it's a celebration of holiday cheer, capturing the essence of a joyful Christmas in every sip.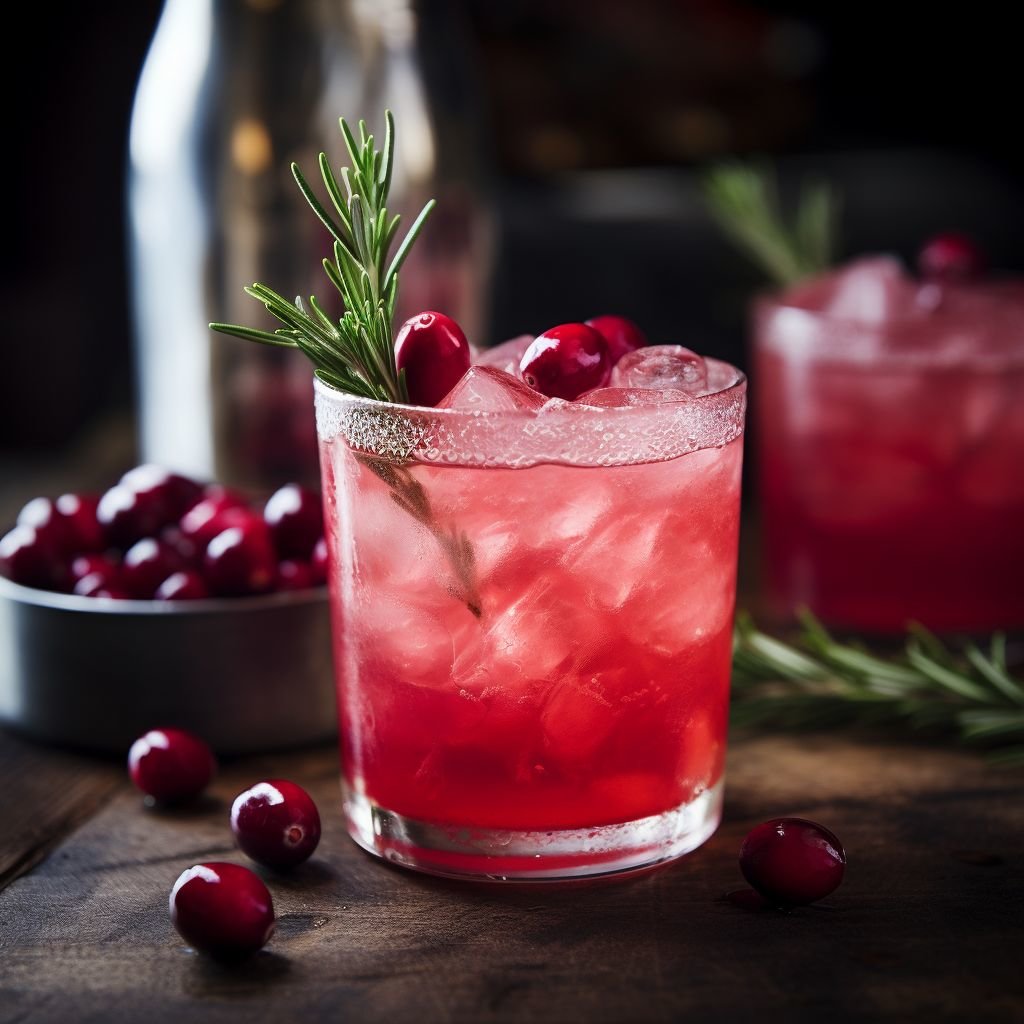 Photo as a muse: Your cocktail may look different.
Ingredients:
50 ml Mountain Berry Vodka


100 ml Sparkling Cranberry Juice


A Splash of Soda Water


Fresh Cranberries and Rosemary for Garnish


Ice
Instructions:
Prepare Your Glass: Fill a highball or festive holiday glass with ice cubes.

Add the Vodka: Pour 50 ml of Mountain Berry Vodka over the ice.

Pour Sparkling Cranberry Juice: Add 100 ml of sparkling cranberry juice, lending a festive color and flavor.

Add a Fizzy Touch: Top off the mixture with a splash of club soda, creating a bubbly and refreshing experience.

Stir Gently: Use a stirrer or spoon to mix the ingredients lightly, ensuring a delightful blend of flavors.

Garnish: Garnish with a few fresh cranberries and a sprig of rosemary, adding a touch of Christmas elegance and a hint of herbal aroma.
Closing Note:
The Mountain Berry Holiday Cooler is more than just a cocktail; it's a festive symphony of flavors, perfect for holiday gatherings and celebrations. As you enjoy this bright and berry-filled creation, let the festive blend of Mountain Berry Vodka and sparkling cranberry juice enliven your Christmas spirit.

This drink is a wonderful way to toast to the season's joy, bringing a dash of mountain berry charm to your holiday festivities. Cheers to a merry and bright Christmas, filled with delightful moments and the magic of the season!
Shop Vodka
More Recipes