When the nights grow long and the air carries a crisp chill, there's nothing quite like curling up with a warm, comforting drink. Our Maple Applejack Toddy does just that, offering a hug in a mug on those frosty evenings. This heartwarming concoction combines the rich, woody notes of our Algonquin Maple Applejack with the soothing warmth of hot water, sweetened by a touch of maple syrup. It's not merely a cocktail; it's a winter companion, a perfect blend to warm your soul and brighten the coldest of nights.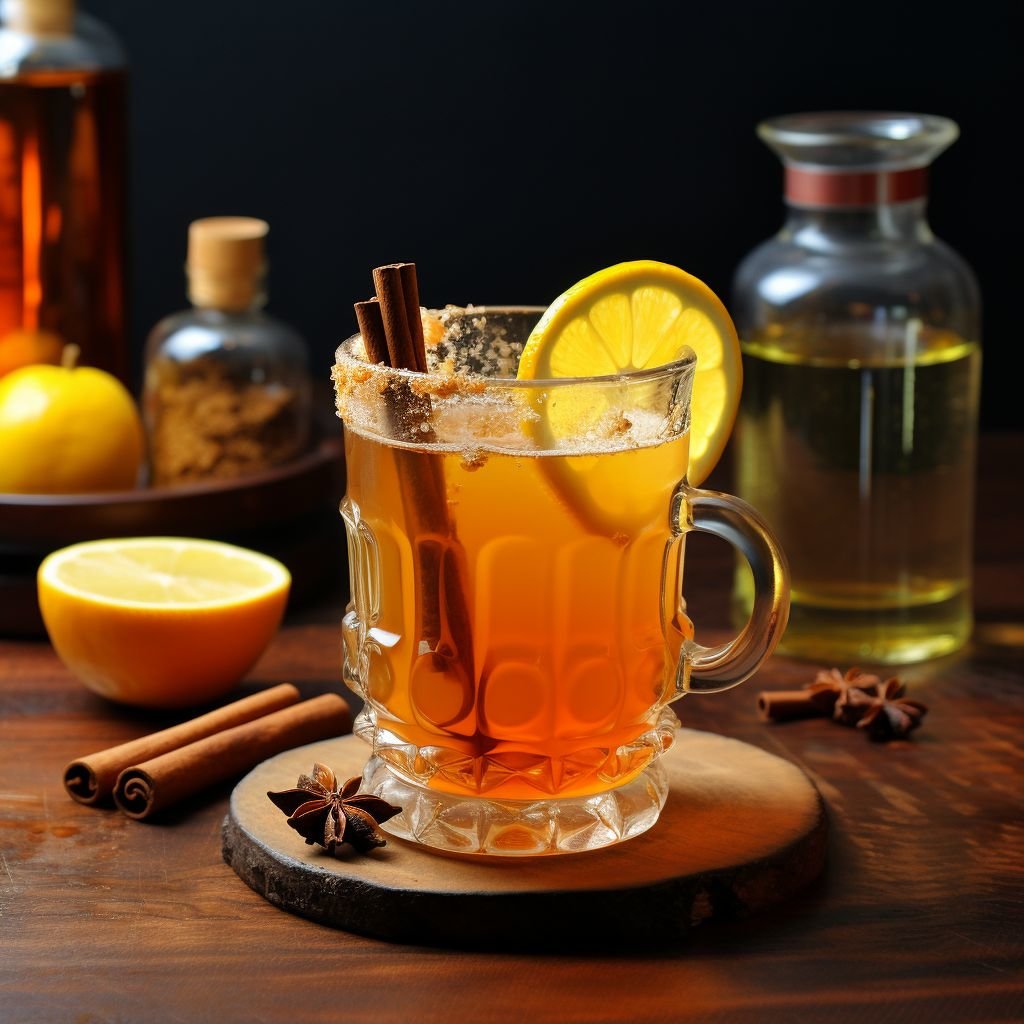 Photo as a muse: Your cocktail may look different.
Ingredients:
50 ml Algonquin Maple Applejack (or 2 oz)

15 ml of Maple Syrup (or 1 tbsp)

Hot Water

Lemon Wedge

Cinnamon Stick

Optional: Apple slice or lemon wheel
Instructions:
Prep Your Mug: Start by selecting a sturdy, heat-proof mug. Pre-warm it if possible by rinsing it with hot water.

Combine the Ingredients: Pour 50 ml of Algonquin Maple Applejack into the mug. Add 1 tablespoon of maple syrup for a touch of natural sweetness.

Add Hot Water: Fill the remainder of the mug with hot water, adjusting the amount to suit your taste preferences.

Stir Gently: Mix the ingredients gently with a spoon to ensure the maple syrup blends seamlessly with the Applejack and hot water. 

Squeeze in Lemon: Squeeze a small wedge of lemon into the toddy, adding a hint of citrus to balance the sweetness.

Garnish: Garnish your toddy with a cinnamon stick, both for stirring and infusing a subtle spice. A thin slice of apple or a lemon wheel can also be added for an extra touch of fruitiness.
The Maple Applejack Toddy is more than a drink; it's a celebration of winter's quiet beauty, a reminder of the joy found in simple pleasures. As you sip this delightful toddy, let the warmth of our Algonquin Maple Applejack envelop you, bringing comfort and relaxation. 

It's the perfect way to unwind after a long day or to share a moment of tranquility with loved ones. And remember, for those cold nights that need a little extra warmth, our Algonquin Maple Applejack is the ideal companion. Cheers to finding warmth and joy in every sip!
Shop AppleJack
More Recipes