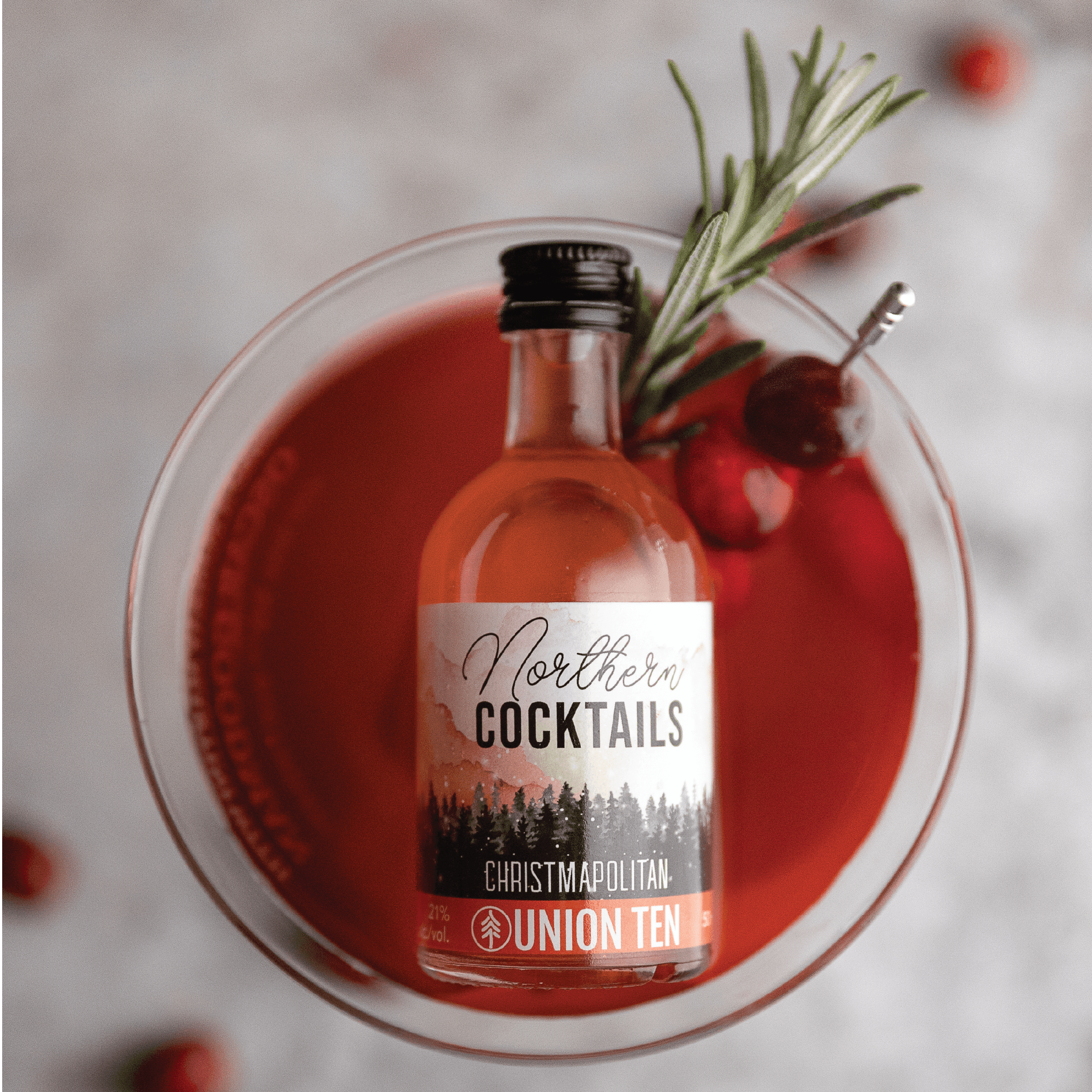 Who Says Only Kids Get To Enjoy Advent Calendars?
Rekindling The Wonder As Christmas Approaches
The holiday season brings with it a mosaic of emotions, and among the most treasured is the palpable sense of anticipation. But as years pass and adulthood takes hold, how can we rekindle that childlike wonder and excitement as Christmas inches closer?
DAILY DOSE OF DELIGHT
Imagine a daily dose of holiday spirit, literally! Each day unveils a unique cocktail, a mini celebration that turns ordinary evenings into extraordinary eves. It's like having a trusted friend who presents you with a new, delightful drink every day, making sure your spirits are always high and merry!
Don't Be Left Out:
The Festive Trend Everyone's Talking About
Just wanted to say that you're doing a great job!!!  I received my advent calendar today and am so excited for Dec 1 to hurry up and get here. I hope that you and your team have a fantastic December and take a well deserved break :)

Shelly Hopper

Nov 28, 2022

"I ordered one of your advent calendars and I'm on day 5 and loving it! It's such a fun idea. It came when it said it would and I'm very pleased with the quality. Great company!"

Lyndsay Hinrichsen

Dec 5, 2022

Friendly, helpful customer service and AMAZING quality products. I have tried their spirits, cocktails, and cocktail kits and everything has been delicious and beautifully packaged!! Love supporting local, and love it even more when the products are better than what I normally buy."

CHRISTYN CARTER

Dec 8, 2022

Hi - just wanted to let you know that your Advent calendar was a huge hit with its recipient, who stays up until midnight to rationalize opening the next day's cocktail ASAP! I was able to sample a couple of them and they were creative, tasty and nicely balanced.

Elizabeth G.

Dec 8, 2022
YOUR COUNTDOWN TO CHRISTMAS
With shipping in November, you'll have your artisanal cocktail collection on time and avoid the holiday rush.
Buy Now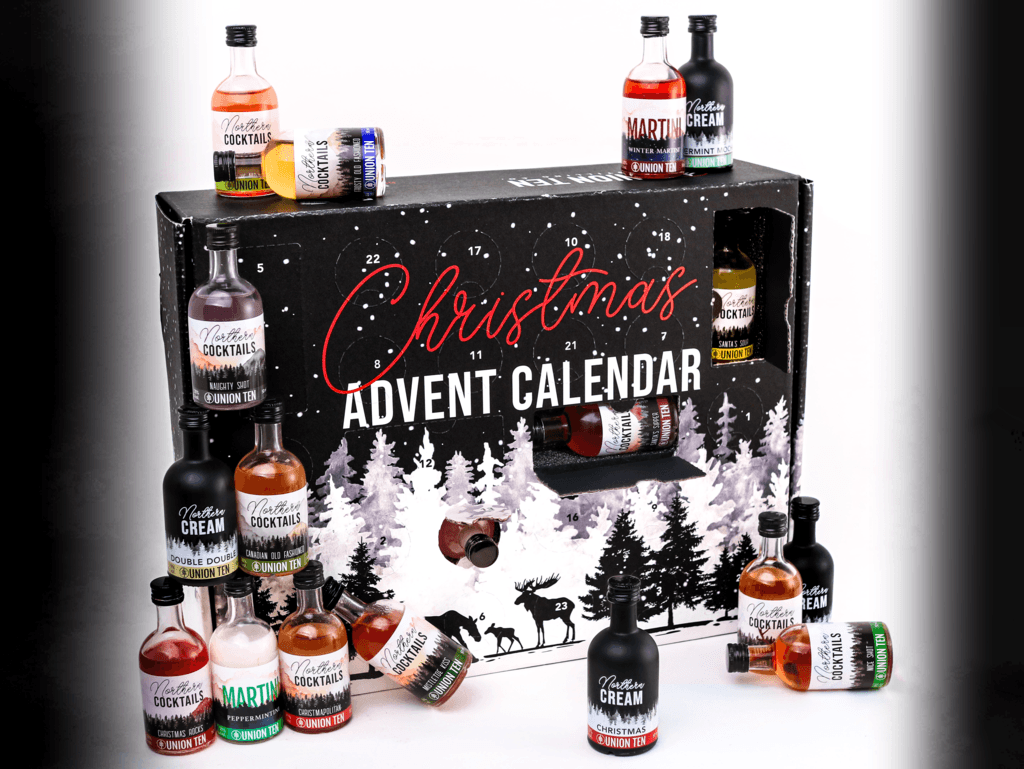 FREQUENTLY ASKED QUESTIONS
Have any questions? We are here to help!
Where do you ship within Canada?

We proudly deliver to Ontario, British Columbia, Saskatchewan, Manitoba, and Nova Scotia.

Why not everywhere? Our aim has always been to share our crafted treasures with as many Canadians as possible. However, liquor laws in Canada vary across provinces and territories. Each region has its own set of rules when it comes to the importation of alcoholic products.

We've invested countless hours working with legal experts, exploring every avenue to expand our reach. But, these regulations aren't set by us. They're governed by federal and provincial authorities, and despite our best efforts, we face restrictions.

Here's where you come in: If you'd like to see change, consider reaching out to your local MPP. Let them know you want more flexible liquor laws that support local, innovative businesses like ours. Together, we hope to one day make our unique offerings available coast to coast.

How much is shipping?

Advent Calendars include FREE SHIPPING to Ontario, Saskatchewan, Manitoba, Nova Scotia, and British Columbia.

We also offer FREE SHIPPING on orders over $200 to all of our shipping areas.

For orders under $200, we offer flat-rate shipping. This means you can order as much as you'd like and the shipping fee remains the same. The cost to ship varies by province, see below for details.

Ontario: $15
Saskatchewan, Manitoba, Nova Scotia, BC: $20

Free local delivery is available for orders over $60 within London, Ontario. A $5 fee will apply for local delivery orders under $60.

How long will it take for my order to arrive?

Your order will be processed and shipped within 1-3 business days after payment. You'll receive an email notification following shipment.

While we strive to deliver your package within the indicated timeframe, delivery times may vary due to factors outside of our control. For accurate delivery updates, please check the Canada Post tracking information provided once your order is on its way. 📦🚚

Pick-ups, allow 1-3 business days until you receive a "your order is ready-for-pick-up" email.



What is your refund/return policy?

We value your trust in Union Ten. As a trusted name with years of dedicated service, we prioritize both the quality of our products and the happiness of our customers. We take pride in our transparent processes, from selecting top-notch ingredients to our straightforward returns.

A link to our full Return Policy can be found at the bottom of this page. Below is a brief summary.

Returns: 30 days to return unopened items. Original packaging required. Bottles and/or sealed bags need to be unopened. Contact: hello@unionten.ca We'll need your receipt or order #

Breakages/Damaged or Wrong Items: Report within 7 days of delivery. We may request photos or returns. We will replace the items or refund.

Exceptions: No returns on perishables, custom orders, sale items, or gift cards. For exchanges, return and repurchase.

Refunds: Post-inspection, we'll process refunds to your original payment method.

Our goal is to ensure you have a seamless and satisfactory shopping experience with us. If there's ever an issue, we're here to help.

Can someone else pick up my order?

Certainly! If you'd like someone else to collect your order, just send us an email at hello@unionten.ca with the order number and the name of the individual. Please remember, due to Ontario liquor laws, whoever picks up the order must be at least 19 years old and have ID.

Can I make a personalized message or special branding?

Of course! Each gift box can come with your personalized message—simply provide your note during checkout. If you're looking to add corporate logos or have specific branding needs, do reach out to us at hello@unionten.ca.

Should I refrigerate the bottles or gift boxes?

No need to refrigerate our bottles before opening. Only the Northern Creams require chilling after being opened, and this will be noted on the bottle. Enjoy at your leisure!

Can I buy the gift boxes months ahead?

Certainly! Our gift boxes are crafted for longevity. With garnishes that remain fresh for at least 6 months – many thanks to our specially chosen dried ingredients – you can confidently purchase in advance. This ensures you're gifting the very best, even if you shop early. Peace of mind, with every purchase!

Are your products gluten-free?

Yes, all our spirits and cocktails are gluten-free! While our vodka is crafted from Canadian wheat, the distillation process ensures gluten is removed from the final spirit. For a deeper dive Visit celiac.com/spirits

Are your products vegan?

Most of our spirits and cocktails are vegan-friendly. However, there are exceptions. The Northern Cream collection and the Lavender Bee's Knees cocktail. Also cocktail kits containing marshmallows or chocolates are not vegan.

Quick Facts about Northern Creams

Lactose-Free? Yes! Made with real cream, but lactase is added making it lactose-free.

Gluten-Free? Absolutely.

Storage? Shelf-stable. For peak flavor, refrigerate and enjoy within a year of opening.
Unexpected Benefits
iNDEPENDENT CANADIAN BUSINESS
Proudly Canadian, fiercely independent.
ARTISANAL APPROACH TO DISTILLING
Lovingly handcrafted by family and staff.
PREMIUM HANDMADE SPIRITS
Made with the highest level of craftsmanship.
recyclable packaging
Thoughtfully selected with the planet in mind.
GET YOURS IN 3 SIMPLE STEPS
Hassle-free ordering for your festive cheers!
REKINDLE CHRISTMAS SIMPLICITY
Buy Now