Canadian Gin and Tonic Ultimate Gift Box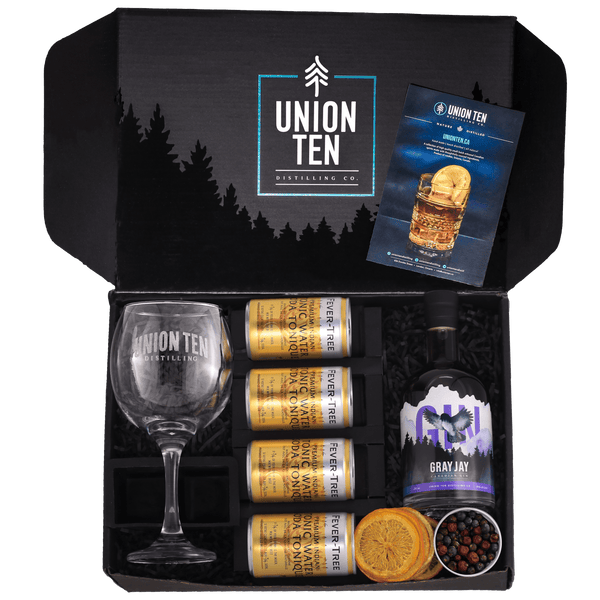 Our Canadian Gin and Tonic Gift Box is packed and ready to give to your favourite Gin lover. Union Ten's Canadian Gin is double distilled in our copper pot stills, then infused with our proprietary blend of red and blue juniper berries and botanicals. It is lightly sweet, refreshing and bursting with delicate notes of fruit. With the addition of butterfly pea flower, this gin turns light pink when adding citrus.  We're sure it will also stand out on those Instagram photos.
Gift Box contains the following:

375ml bottle of Canadian Gin

4x Fever Tree Tonic Water

Dehydrated Fruit Wheels

Juniper berries

Union Ten Balloon Glass

Recipe Card

Deluxe Gift Box

Your Personalized Message
30% ABV
*The photo is for aesthetic purposes and may not reflect box contents. Please see the description for box details.
Not your average Gin and Tonic!