Eggnog, a beloved holiday staple, is synonymous with comfort and festivity. Our Spiced Applejack Eggnog takes this traditional favorite to new heights by infusing it with the seasonal spices and rich apple notes of our Christmas Applejack. This delightful concoction is perfect for holiday gatherings or cozy nights by the fire, blending the creamy, indulgent essence of eggnog with the warming, spiced undertones of our applejack. Whether you're toasting to the holidays or simply seeking a comforting winter treat, the Spiced Applejack Eggnog is a festive fusion that's sure to become a new holiday favorite.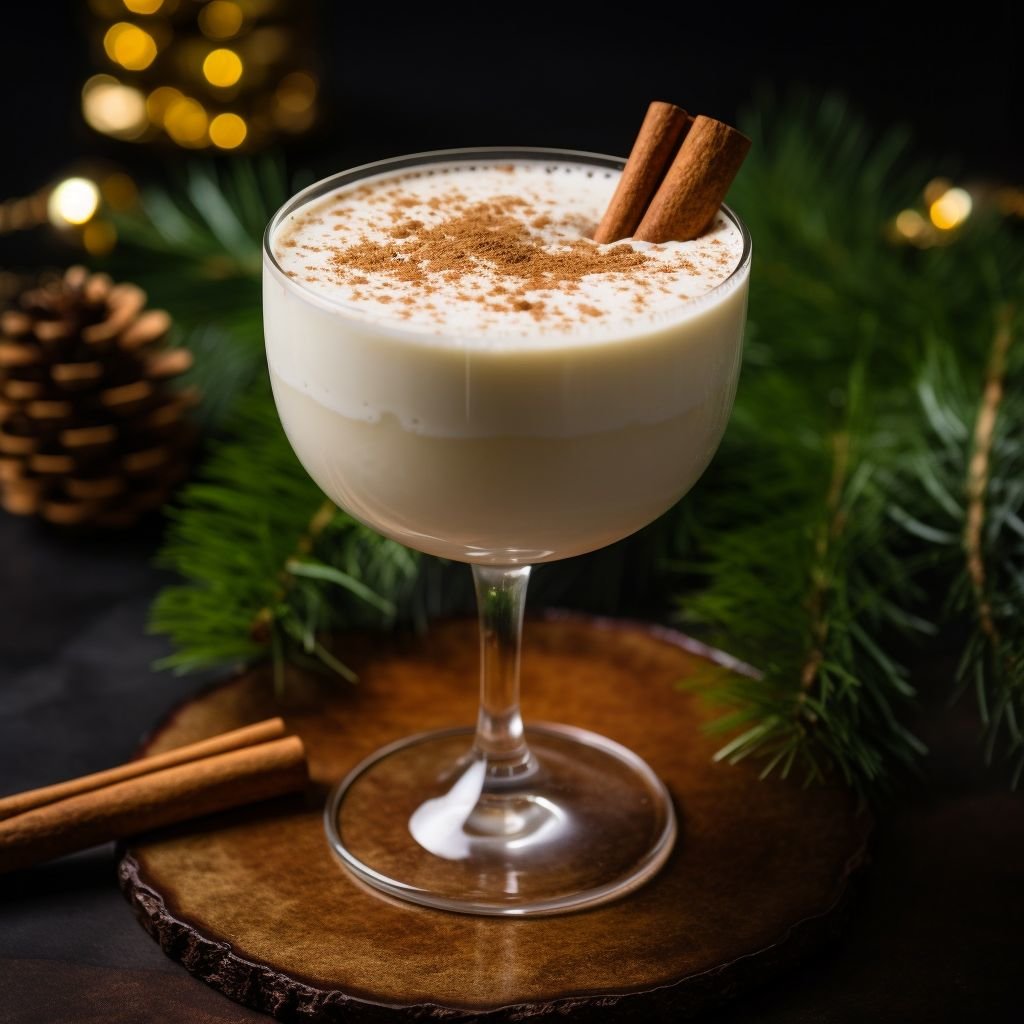 Photo as a muse: Your cocktail may look different.
Ingredients:
50 ml bottle of Christmas Applejack (or 2 oz)

175 ml Prepared Eggnog  (or 6 oz)

Grated Nutmeg

Cinnamon Stick

Optional: Whipped Cream or apple slice
Instructions:
Prepare the Eggnog: Pour 175ml of your preferred eggnog into a mixing glass. You can enjoy this cocktail chilled or gently heat the eggnog in a saucepan for a warm treat.


Add the Applejack: Introduce 2 ounces of Christmas Applejack to the eggnog, bringing a unique blend of seasonal spices and apple flavor to the mix.
Stir Gently: Stir the mixture gently to combine the eggnog and applejack thoroughly.
Garnish and Spice: Pour the mixture into a serving glass. Grate fresh nutmeg over the top for a burst of flavor and aroma. Add a cinnamon stick for stirring and an extra hint of spice.
Extra: Feel free to top with a dollop of whipped cream for an extra layer of indulgence. Or an apple slice can also be added for a festive touch.

Closing Note:
Our Spiced Applejack Eggnog is more than just a holiday drink; it's a celebration of seasonal flavors and the joy of sharing. As you gather with friends and family, let this unique eggnog variation bring a touch of warmth and cheer to your festivities. And don't forget, our Christmas Applejack is the perfect addition to your holiday drink repertoire, offering a delightful twist on classic winter cocktails. Cheers to creating new traditions and savoring every sip of the season!
Shop AppleJack
More Recipes