Make the perfect Smokin' Canadian Caesar in less than 2 minutes!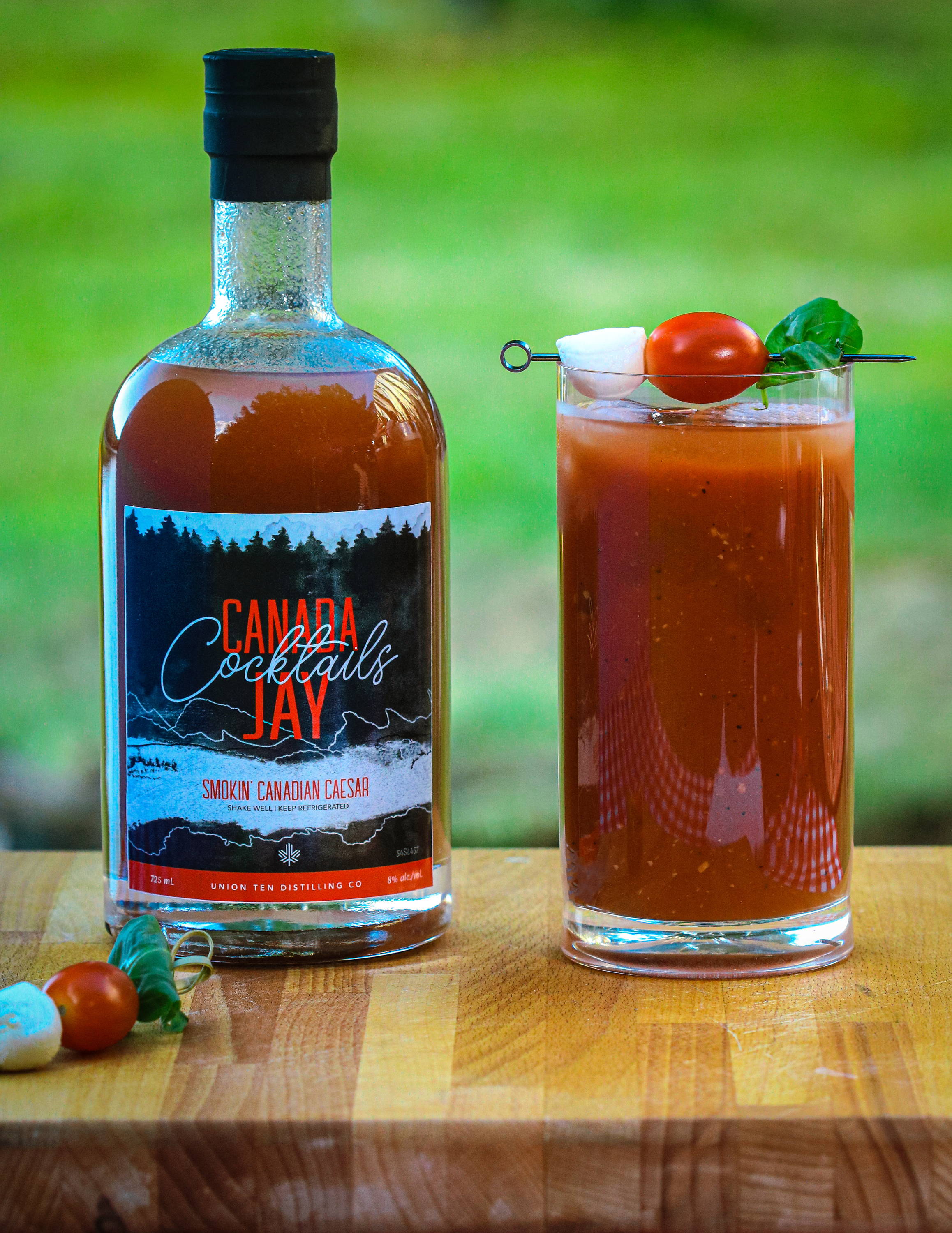 How well do you know Canada's favourite cocktail?
Before we dive into how to make the BEST brunch juice (and ultimate hangover cure), here's a bit of background on how the Canadian Caesar came to be. Don't skip ahead! Keep these three fun facts in your back pocket to impress at your next Caesar session.


The Caesar was invented in Calgary, Alberta in 1969 by a bar man named Walter Chell. Chell was asked to create a drink to celebrate the grand opening of The Calgary Inn's Italian restaurant, Marcos. It took Chell over three months to perfect the cocktail, and its flavours were inspired by spaghetti alle vongole, a pasta dish made with clams.


An Englishman who sampled one of Chell's Caesars said, "Walter, that's a damn good bloody Caesar." After this, Chell called the drink the Bloody Caesar.


Canadians drink more than 400 million

Ceasars every year, though the cocktail hasn't gained significant popularity outside of the country.
Now let's talk ingredients.
The Secret to Caesar Success
What's sweet about Caesars is that while they do require a few standard ingredients, there's still lots of room for creativity. The basic Caesar consists of vodka, clamato juice, worcestershire sauce, and tabasco - plus your garnish. Since we don't do things basic at Union Ten, our Smokin' Canadian Caesar includes some other tasty add-ins, like horseradish and hot sauces. IT'S BOLD!
When it comes to garnish, the world is your oyster. Celery stalks and pickled things are popular picks as they pair great with clamato juice. Meat sticks, shrimp, mini sandwiches or even sliders are being added to Caesars more often these days, with some people stacking full meals on top of the glass! You do you on this one - or go with a Union Ten Cocktail Kit to get our holy trinity of garnish: olives, cherkins, and spicy beans!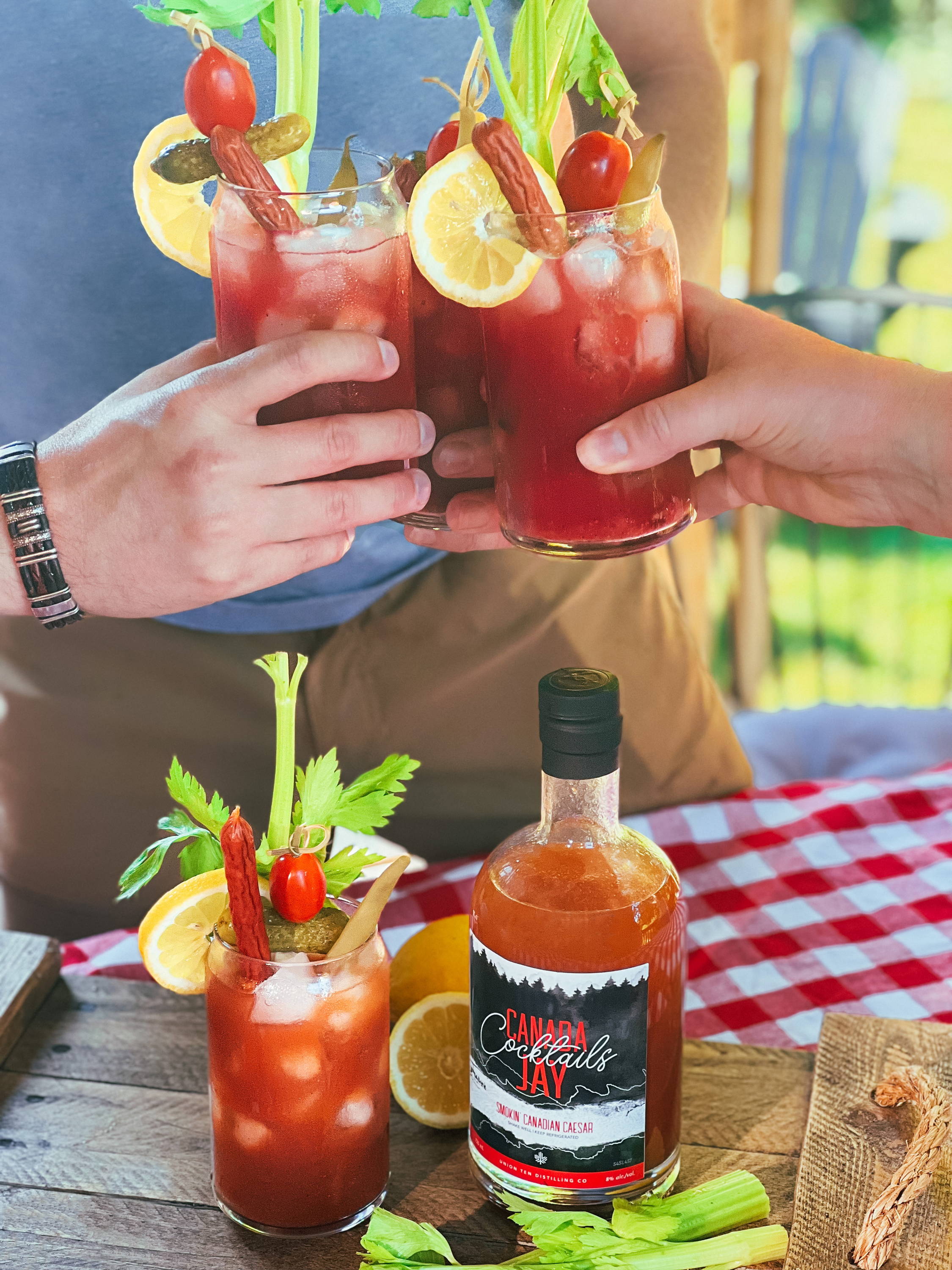 3 Ways to Make a Smokin' Canadian Caesar
Opt 1: The Smokin' Canadian Caesar
Prep time: Under 2 minutes
We've done the hard work for you and bottled up ready-to-drink Smokin' Canadian Caesars! Simply rim your glass with celery salt (use water or lime juice to make it stick), pour the cocktail mix over ice, add your garnish, and bottoms up!


Opt 2: The Smokin' Canadian Caesar mix
Prep time: Under 2 minutes
This non-alcoholic Caesar Cocktail Mix has all the flavor of our Smokin' Canadian Caesar, without the Angry Goose Canadian Vodka. Pour this mix over ice to enjoy it as a mocktail, or toss in a splash of your spirits of choice.


Opt 3: DIY Smokin' Canadian Caesar
Prep time: 5 minutes
For those of you who prefer to make it from scratch, here's what to do:
Rim your glass with celery salt (water or lime juice to make it stick).

Add a few ice cubes to the glass.

Pour in 1-2oz of

Angry Goose Canadian Vodka

over ice.

Toss in a couple splashes of tabasco, worcestershire, some horseradish, and other hot sauces of choice.

Fill the glass with clam-tomato juice.

Add spicy beans, pickles, and olives to garnish.

Sip and enjoy!