The Peppermint Christmas Martini is a festive cocktail that encapsulates the spirit of the holiday season. This delightful concoction is a merry blend of our Christmas Vodka, the creamy sweetness of white crème de cacao, and a refreshing peppermint twist. It's a cocktail that sparkles with holiday cheer, perfect for seasonal celebrations, intimate gatherings, or as a special treat to get into the festive mood. This martini isn't just a drink; it's a toast to holiday magic, a sophisticated yet playful tribute to the most wonderful time of the year.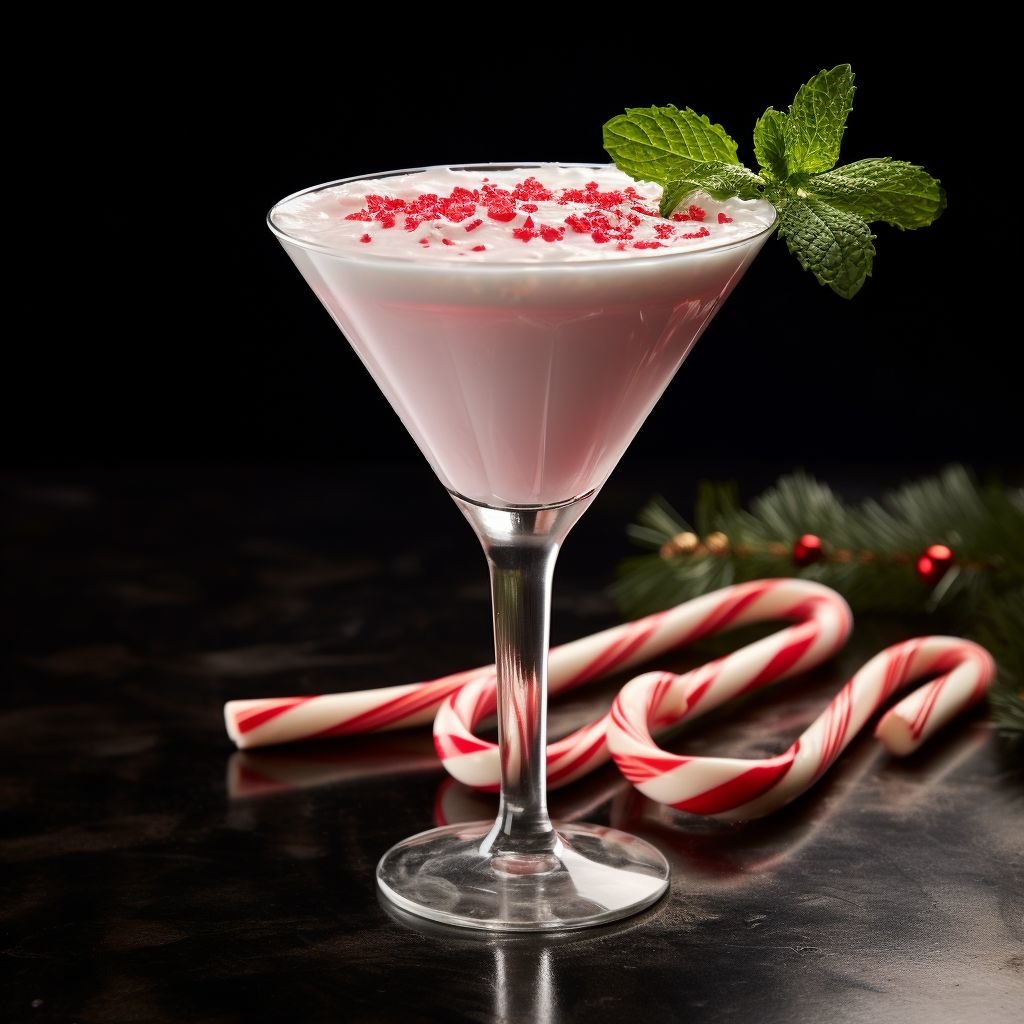 Photo as a muse: Your cocktail may look different.
Ingredients:
50 ml Christmas Vodka

25 ml White Crème de Cacao

6 ml Peppermint Schnapps (or 1.5 tsp)

Crushed Candy Cane for Rim

Ice

Mini Candy Cane for garnish
Instructions:
Prepare Your Glass: Start by rimming a martini glass with crushed candy cane. You can do this by moistening the rim with a bit of water or simple syrup and then dipping it into the crushed candy cane.

Chill the Ingredients: In a shaker filled with ice, combine 50 ml of Christmas Vodka, 25 ml of white crème de cacao, and approximately 6 ml (a bit more than 1 teaspoon) of peppermint schnapps.

Shake it Up: Shake the mixture vigorously until well-chilled. This not only cools the drink but also allows the flavors to meld beautifully.

Strain and Serve: Strain the cocktail into the prepared martini glass, ensuring a smooth pour.

Garnish: Add a mini candy cane to the rim of the glass or float it in the drink for an extra festive touch and a hint of peppermint flavor.
Closing Note:
The Peppermint Christmas Martini is a delightful way to celebrate the season's festive spirit. As you enjoy this minty, sweet creation, let the unique blend of Christmas Vodka and peppermint energize your holiday celebrations. This martini is a perfect choice for those who love to add a touch of elegance and fun to their holiday festivities. Cheers to creating unforgettable moments and savoring the merry essence of the holidays!
Shop Vodka
More Recipes