Embrace the holiday spirit with the Mocha Mudslide Shake, a festively decadent treat that combines the rich, chocolatey flavors of Mocha Mudslide Northern Cream with classic vanilla ice cream and a cheerful drizzle of chocolate syrup. This shake is more than just a dessert; it's a celebration of the season's joy and indulgence. Perfect for holiday gatherings or cozy nights in, it's a delightful way to indulge in the flavors of Christmas and make merry in the most delicious way.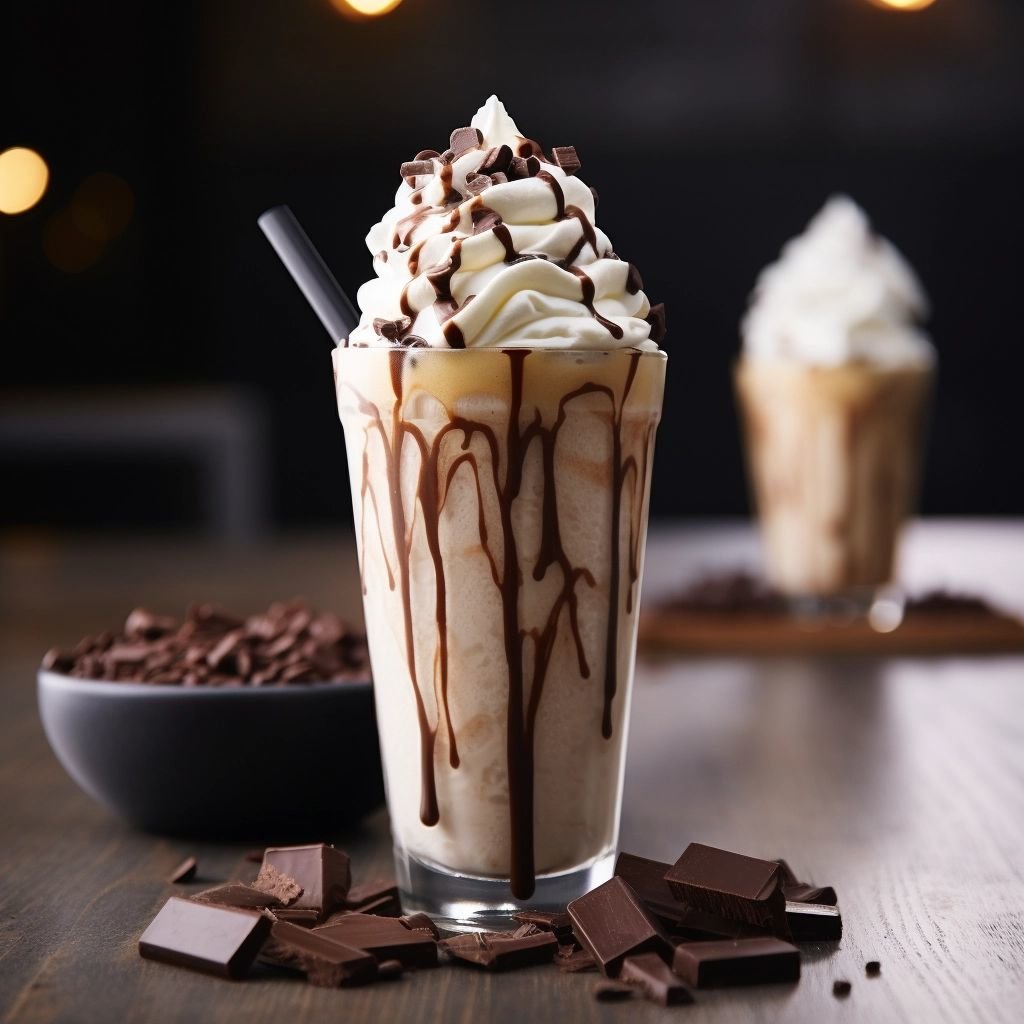 Photo as a muse: Your cocktail may look different.
Ingredients:
50 ml Mocha Mudslide Northern Cream
2 Scoops Vanilla Ice Cream
Chocolate Syrup, for drizzling
Whipped Cream, for topping (optional)
Chocolate Shavings or Sprinkles, for garnish (optional)

Instructions:
Blend the Base: Combine 50 ml of Mocha Mudslide Northern Cream with two generous scoops of vanilla ice cream in a blender. Blend until you achieve a smooth, creamy consistency.


Drizzle with Chocolate: Add a festive touch by swirling chocolate syrup inside the tall glass before pouring the shake, creating a magical, frosty pattern.
Pour the Shake: Gently pour the blended mixture into a glass, ready to be adorned with holiday cheer.
Top It Off: A dollop of whipped cream adds a snowy peak, reminiscent of a winter wonderland.
Garnish: Sprinkle with chocolate shavings or sprinkles, adding a sparkle of festive joy to your delightful Christmas creation.
Final Note:
There's your Mocha Mudslide Shake, a creamy and chocolaty delight. It's perfect for enjoying as a decadent dessert or as a special treat. The optional toppings of whipped cream and chocolate shavings add an extra layer of indulgence. This shake is a great way to treat yourself to some festive joy and flavor.

Here's to a season filled with delightful indulgences and merry moments!

Shop Cream
More Recipes