The Wooded Gin & Tonic is a simple yet sophisticated cocktail that elevates the classic G&T with the unique character of your Oak Wooded Gin. This drink seamlessly blends the crisp, botanical profile of a traditional gin and tonic with the rich, earthy notes of oak aging. 

It's an ideal choice for those who appreciate the timeless appeal of a gin and tonic but are looking for a deeper, more nuanced flavor experience. Whether you're enjoying a quiet evening at home or entertaining guests, the Wooded Gin & Tonic is a testament to the beauty of simplicity and the allure of aged spirits.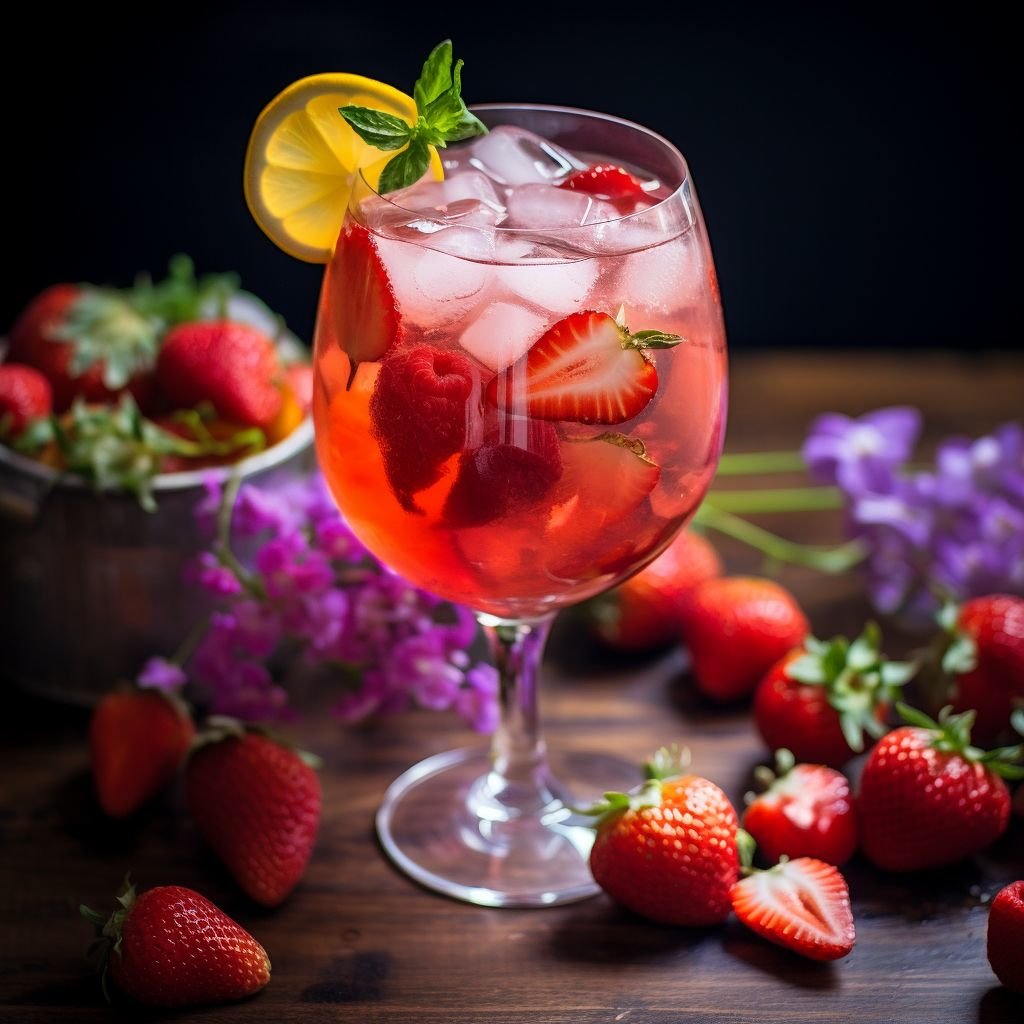 Photo as a muse: Your cocktail may look different.
Ingredients:
50 ml Wild Strawberry Gin

150 ml Rosé Wine (preferably a dry variety)

20 ml Simple Syrup (adjust to taste)

50 ml Sparkling Water or Club Soda

A handful of Mixed Fresh Berries (strawberries, raspberries, blueberries)

Slices of Lemon and Lime

Ice
Instructions:
Prepare the Fruit: Slice a few strawberries and add them to a large wine glass, along with a few raspberries and blueberries. Include a slice of lemon and lime for a citrusy touch.

Add the Gin: Pour 50 ml of Wild Strawberry Gin over the fruit. The gin's berry flavors will start to infuse with the fresh fruit.

Pour in Rosé Wine: Add 150 ml of your preferred rosé wine to the glass. A dry rosé complements the sweetness of the gin and fruit.

Sweeten the Mix: Stir in 20 ml of simple syrup. Adjust the amount based on your sweetness preference.
Add Ice: Fill the glass with ice cubes to keep the drink chilled.

Top with Sparkling Water: Just before serving, top the glass with 50 ml of sparkling water or club soda for a refreshing fizz.

Stir Gently: Stir the mixture gently to combine all the flavors.

Garnish: Garnish the glass with additional fresh berries and a slice of lemon or lime.
Closing Note:
This Berry Rosé Sangria, centered around Wild Strawberry Gin, is a delightful blend of flavors and textures, capturing the essence of a perfect summer day. As you enjoy this effervescent and fruity concoction, let the playful character of the gin and the refreshing touch of rosé wine create a memorable summertime experience. Cheers to the joys of summer, encapsulated in a glass full of vibrant colors and tantalizing flavors!

Shop Gin
More Recipes