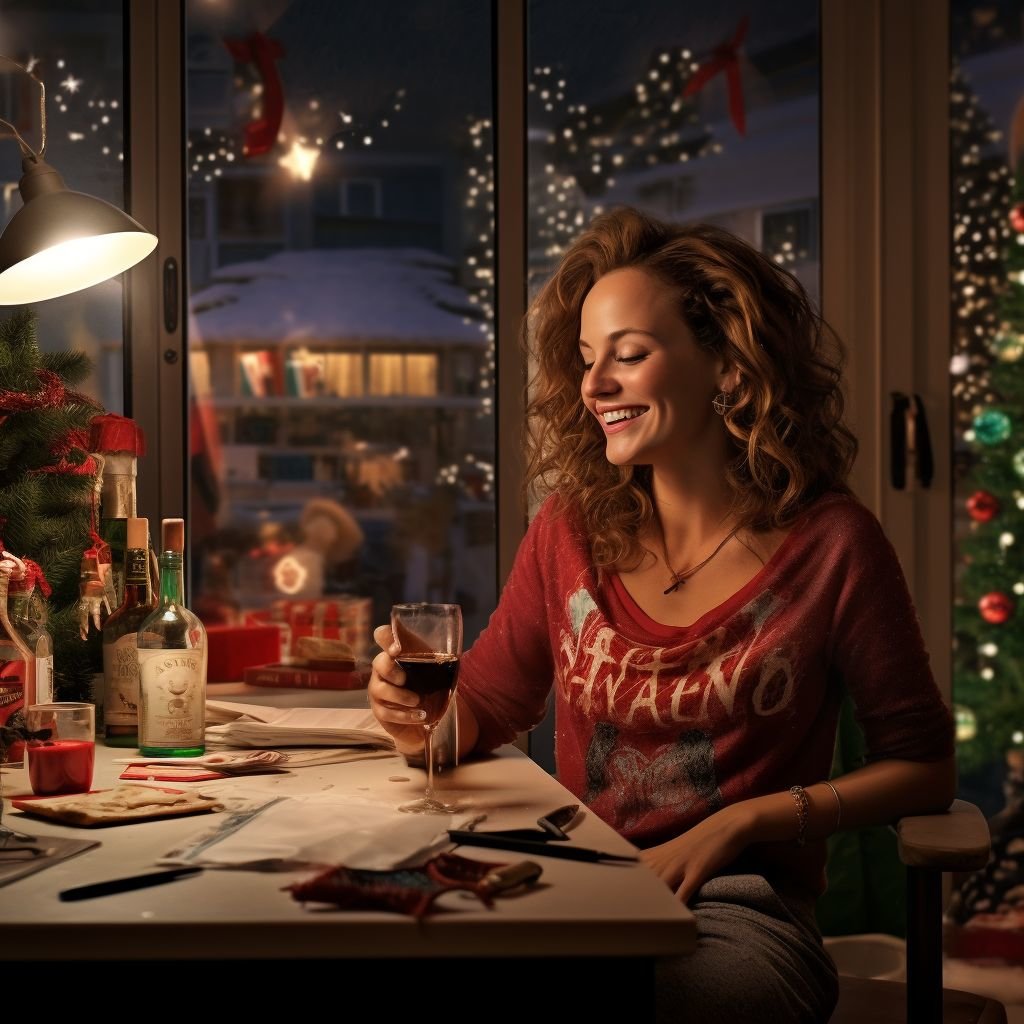 The holiday season sweeps every mom into a whirl of merry tasks. Amid the twinkling lights and wrapping paper rolls, where's a mom's sprinkle of magic?

Your Daily Unveil: A Sip of Surprise 🎁
The holidays are a busy blur, but our Cocktail Advent Calendar is a mom's daily unveil of delight. Each door opens to a new taste, a sprinkle of magic amidst the merry rush.

From Busy to Bliss: Your Sip of Sparkle 🛀
Amid the flurry of festivity, find your sip of sparkle. As each door swings open, let the flavors whisk you from the busy buzz to a moment of bliss. It's a gentle pause in the holiday hustle.
Cheers to Cheer: Celebrating the Daily Sparkle
🥂
With every cocktail, cheers to the daily sparkle. Celebrate a wrapped gift, a set table, or a giggle over a tangled string of lights. Each sip is a toast to the day's shimmer, a nod to the magic molded by your hands. 
Mixing Merry and Magic: The Whirl of Wonder 🍹
The Cocktail Advent Calendar mixes the merry with moments of magic. It's not just about the tasty cocktails, it's about the wonder it weaves in a mom's heart amidst the whirl, a sweet reminder to enjoy the magic she spins each day.
Discover Your Daily Delight: Embracing the Festive Twirl 🎄
This season, let the Cocktail Advent Calendar guide you from the day's hustle to your own whirl of wonder. Discover your daily delight, embrace the festive twirl, and toast to the magic of motherhood, one delightful sip at a time.
Ready to unveil a daily dose of magic? Dive into the Cocktail Advent Calendar and celebrate the festive season with a twirl of wonder, one delightful sip at a time!
Continue